Our Remote Data Storage service was designed to benefit customers in several ways.
First, as a secure method of getting a copy of your important business data, such as accounting files, documents, spreadsheet files, etc. in another location. This will allow you to recover this information in case of disaster such as a computer failure, office theft, or fire.
Second, as an information management tool allowing you, your associates, or clients to access this information from anywhere in the world using FTP software.
FTP stands for File Transfer Protocol. FTP client software allows you to transfer files between your hard drive and a remote server. For instance, you could put your personal home page up on the Web by transferring files from your hard drive to a Web server, or you can download programs from your favorite shareware site — fast. FTP users find transferring files via e-mail attachments grossly inefficient or impractical when dealing with large documents. For uploading such files, FTP is the only open standard answer (e.g., for efficiently posting new HTML pages onto a Web site or sharing graphics-laden files).
Short for Secure Sockets Layer, a protocol developed by Netscape for transmitting private documents via the Internet. SSL works by using a public key to encrypt data that's transferred over the SSL connection. Both Netscape Navigator and Internet Explorer support SSL, and many Web sites use the protocol to obtain confidential user information, such as credit card numbers. By convention, URLs that require an SSL connection start with https: instead of http:.
Another protocol for transmitting data securely over the World Wide Web is Secure HTTP (S-HTTP). Whereas SSL creates a secure connection between a client and a server, over which any amount of data can be sent securely, S-HTTP is designed to transmit individual messages securely. SSL and S-HTTP, therefore, can be seen as complementary rather than competing technologies. Both protocols have been approved by the Internet Engineering Task Force (IETF) as a standard.
Access is secure as you will be required to provide a valid username and password, and your data will always be encrypted using the same industry standard SSL process as banks and financial institutions.
How does it work?
File Transfer or Remote Backup software is installed on a key system at your location. This could be a server or a workstation that has a fast internet connection such as DSL or cable. Your important information is defined in a "set" of folders and files identified for backup. This set is then saved and scheduled to be encrypted and transferred over the internet to your private storage area on a regular basis. Additionally, any time you want, you can pick and choose any files or folders you wish and move them to or from your remote data storage account.
Your private storage area is actually located on a secure server at our facility. Your private storage area is only accessible using the logon information provided. We keep these servers running well and available 24 hours a day and 365 days a year.
On a regular basis, we test access to your account and monitor backup activity. You will receive periodical reports including the working status and backup activity of your account. Combined with one of our removable hard drive backup systems, your bases are covered.
Keep your data safer than ever during this time.
During this time in the mist of a cyber warfare we are locking down on more strategies to help keep you and your data safe.
We heavily recommend that you keep a PHYSICAL copy of all your information, rather than storing it on the cloud across the world, where it could be at risk. We describe it as a brick-and-mortar method for your data. You can now contact us to transfer all your data from a cloud or another device onto another drive and have us store it on-site at our location for safe keeping.
How can your company minimize data loss downtime? Planning and preventative maintenance.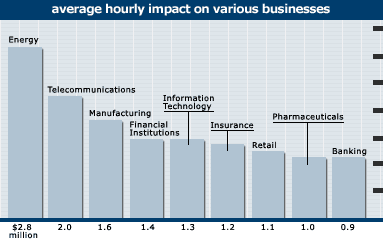 We offer valuable services configuring new and existing computer equipment and networks for internet connection offered by your phone or cable service provider.
Cable internet access is delivered to your computer over the same upgraded cable systems that currently bring cable television into your home. Cutting-edge technology, implemented over comprehensive regional and national networks, gets you to your Internet destinations in seconds.
DSL (digital subscriber line) carries both voice and data simultaneously using your existing phone line. It delivers high-speed Internet connectivity to your home using your existing telephone line at speeds that will allow you to do more than dial-up. What this means to you is that you can talk on the phone and surf the Net at the same time.
Are you considering a faster internet connection for your business using Cable or DSL service? Chances are you will need more than one computer system at your business connected. Cable or DSL providers typically connect ONE system and leave the rest up to you.
Perhaps you already have several computers accessing important information on servers, and can't afford the down time if this connection is disrupted by somebody trying to reconfigure for Cable or DSL access.
Need to share business data between your office (s) and representatives working out of their home office?
We provide prompt and professional services for your workstations or servers. Carry-in, ship-in, on-site, or remote, a wide variety of businesses currently rely on us to solve their information and technology problems.
Our maintenance and deployment services include hardware installation, systems relocation, and reconfiguration. We will performance tune and configure new or existing equipment exactly as needed.
Experienced Technical Specialists for; Acer, Asus, Apple, Dell, Hewlett-Packard, IBM, Lenovo, Microsoft and more.
Those holding the A+ certification have a broad base of knowledge and competency in core hardware and operating system technologies including installation, configuration, diagnosing, preventive maintenance and basic networking.
Workstations
Today's low cost workstations are inexpensive, with computing capability more than adequate for business use. However, with a home user version of Windows®, ad ware, spy ware, and trial software installed, they are not well configured for business use.
We can help you get the right system, AND, custom configure it specifically for your business needs. If you have a number of workstations at your office, consistency is important so users can be productive no matter what workstation they sit down to use. When a system fails, having another one capable of getting the same job done saves your business down time.
Reconfiguring existing systems or new ones, we keep detailed configuration and service records, and are well prepared to get a system reinstalled and working when necessary.
Servers
Servers have become very powerful and affordable. We are referring to "server" class computers, designed to be used only as a server, not a workstation. Server data can be assessable to other workstations at the office, on your Local Area Network, or to workstations at another office or home/office using a Wide Area Network connection. Handling E-mail, a web site, and perhaps running other "server" programs specific for your business or organization are other server tasks.
Servers are considered the "hearts" of a business network. Keeping them running well and their data safe is a must. It's a full time responsibility, requires regular monitoring and updating by experts, and is not something you can overlook or trust to just anybody.
With a regular visit, or a remote connection, we can perform these critical checks and updates. It will be done right so you can concentrate on your business.
To respond more quickly to our customers' service needs, and for customer convenience, reducing downtime, we do perform remote work on servers and workstations. These services are pre-scheduled, most done during business hours, and in some cases may be performed after normal business hours.

Remote PC repair or Remote Computer Repair is a method for troubleshooting software related problems via remote desktop connections. Technicians use software that allows the technician to access the user's desktop via the Internet. With the user's permission, the technician can take control of the user's mouse and keyboard, transfer various diagnostic and repair applications to the user's desktop, run scans, install antivirus programs, etc. If the remote service permits it, the technician can even reboot the PC and reconnect remotely to continue his/her work without the user needing to assist. Common repairs available with online computer support providers are computer virus and spyware removal, computer optimization, Windows Registry repair, device driver issues, Web related issues, and Windows security updates
Apple Repair Service
With over 27 years of Apple experience, Future Concepts can provide out of warranty repair service for your Apple computers including iMacs, MacBooks and MacBook Pros. In addition to walk-ins, we gladly accept ship-ins from any location. Future Concepts does not repair iPads, iPods or iPhones.
CompTIA A+ Certification
We have A+ Certified Personnel on Staff
The CompTIA A+ certification is the industry standard for validating vendor-neutral skills expected of an entry-level computer technician.
Those holding the A+ certification have a broad base of knowledge and competency in core hardware and operating system technologies including installation, configuration, diagnosing, preventive maintenance and basic networking.
All offices need to print quality documents, black and white or color. From proposals and letters to invoices, the impression you make on clients is largely from printed material. Laser printers are still the fastest and most economical tool for the job. When your printer fails, you need it fixed right away.
Professional diagnosis, repair, and preventive maintenance are a must for your Hewlett-Packard laser printers. We identify deterioration and replace the most important manufacturer recommended parts with original maintenance kits.
What is a maintenance kit? A maintenance kit is preventative medicine for your laser printer. Through extensive testing, HP engineers have identified laser printer parts that experience similar wear patterns over time. These parts — used by HP service personnel to repair printers like yours — are the same parts contained in your maintenance kit.
Why do I need a kit? Although not required, regular insertion of a HP maintenance kit in your HP printer helps you eliminate repeat service calls and maximize the paper feed and print quality performance of your laser printer. In addition, maintenance kits are priced substantially lower then if you were to purchase these same parts individually.
How often should a kit be installed? The parts included in these kits have varying estimated service lives — depending on the kit. These estimates may vary, however, depending upon such things as printer user maintenance, printer application, operating environment, and the print media used. Any printer servicing should include inspection of the components.
Why choose Hewlett-Packard LaserJet printer maintenance kits? Because they are the most convenient and economical way to maintain and repair your HP LaserJet line of printers. Each kit contains the parts most commonly used to repair and rebuild HP LaserJet printers at considerable savings off their individual purchase price. Whatever the size of your business, regular use of HP LaserJet Printer Maintenance Kits helps to maximize laser printer performance and eliminate repeat service calls.
Carried out on a regular basis, this valuable service can help to extend the life of your printer and prevent costly downtime.
We install and network new laser printers as well.
Your data has value to you and value to us. That is why we are very careful when dealing with sensitive information. We have devices that can read old hard drives and we then transfer that information onto a new one. We do our best to recover information from failing hard drives as well.
When setting up new computers for customers , we often ask for the older computer so we can transfer the data over accordingly. If you have a hard drive from an old computer, why not have us take a look at it? We can extract the old data and move it into a preferred device. It is better and recommended to have all of your important data on one hard drive and then back that data up using a external hard drive. Let us see what we can do for you and your data.
We can set up a new backup drive for all the newly transferred data so you will no longer have to stress about losing your important files.
So many vulnerabilities are exposed rapidly in today world of technology. It is in your best interest to keep yourself protected. We manage anti-virus software on company machines as well as help individuals set up and purchase their own.
What if my computer has a virus on it already?
Not to worry. We have the proper tools to dispose of the little trojan mice and other bugs and worms that get their way into your computer. We have developed procedures to terminate any threats that affect performance to your computer as well as try to recover anything that could be damaged on the machine.
We can help you stay protected and feel safe!